Avoid losing profitable cybersecurity and compliance opportunities with your Tampa Bay clients.
Our Compliance as a Service (CaaS) offering is designed to ease your burden by providing expert guidance and tailored solutions for various regulatory standards.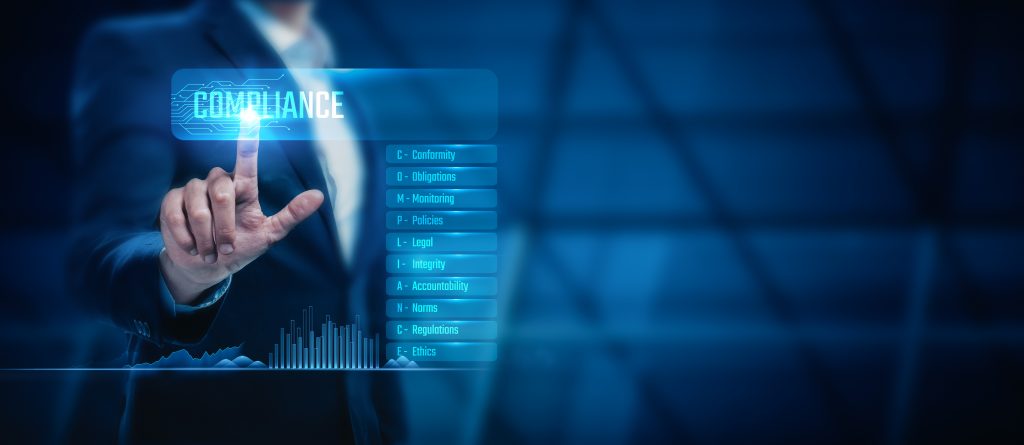 We specialize in ensuring your adherence to crucial regulations.
FTC Safeguards Compliance: Navigate the ever-evolving landscape of consumer protection with our dedicated team. We help you stay in line with FTC guidelines, building trust with your audience.
PCI DSS Compliance: Safeguard sensitive payment card data and uphold customer trust. Our proven strategies ensure your compliance with Payment Card Industry Data Security Standard (PCI DSS) requirements.
HIPAA Compliance: Protect patient data and maintain compliance with the Health Insurance Portability and Accountability Act (HIPAA). Our comprehensive approach ensures the security and privacy of sensitive health information.
SOC Compliance: Establish credibility by demonstrating the security, availability, processing integrity, confidentiality, and privacy of your systems. Our SOC compliance solutions give your stakeholders confidence in your operations.
Our team is comprised of industry-leading, dedicated professionals who focus on delivering compliance and cybersecurity services and solutions to meet your business objectives. Businesses of varying sizes recognize the importance of utilizing IT services to protect sensitive data, keep daily operations running smoothly, increase productivity throughout various departments and stay up-to-date with the most recent technology trends.
Great technology is not just about what goes on behind the scenes. It should be about how it works for you and your business, allowing you to focus on your greatest assets--your clients.
Without IT services, companies put themselves and their clients at risk. So, if you're looking to add these services to your business - or are in need of an update - you may wonder what your options are.

Compliance-as-a-service
GRC SITE CREATION
CONTROLS SELECTION
ARTIFACTS AND EVIDENCE
WRITTEN POLICIES
THIRD-PARTY VENDOR MANAGEMENT
EMPLOYEE POLICY TRACKING
PLAN OF ACTION AND MILESTONES
MONTHLY REPORTING
ONGOING NETWORK AND VULNERABILITY ASSESSMENT SCANS
Why Choose Us:
Expertise: Our experienced professionals understand the nuances of each regulation, tailoring solutions to your unique business needs.
Customization: We don't believe in one-size-fits-all. Our services are adaptable to your industry and organizational structure.
Peace of Mind: Focus on your core business while we handle the complexities of compliance.
Cost-Effective: Avoid hefty fines and reputational damage by investing in proactive compliance solutions.
Take the First Step Towards Stress-Free Compliance!
Contact us today to schedule a consultation. Let's discuss how our Compliance as a Service can streamline your regulatory obligations, leaving you more time to focus on growth.